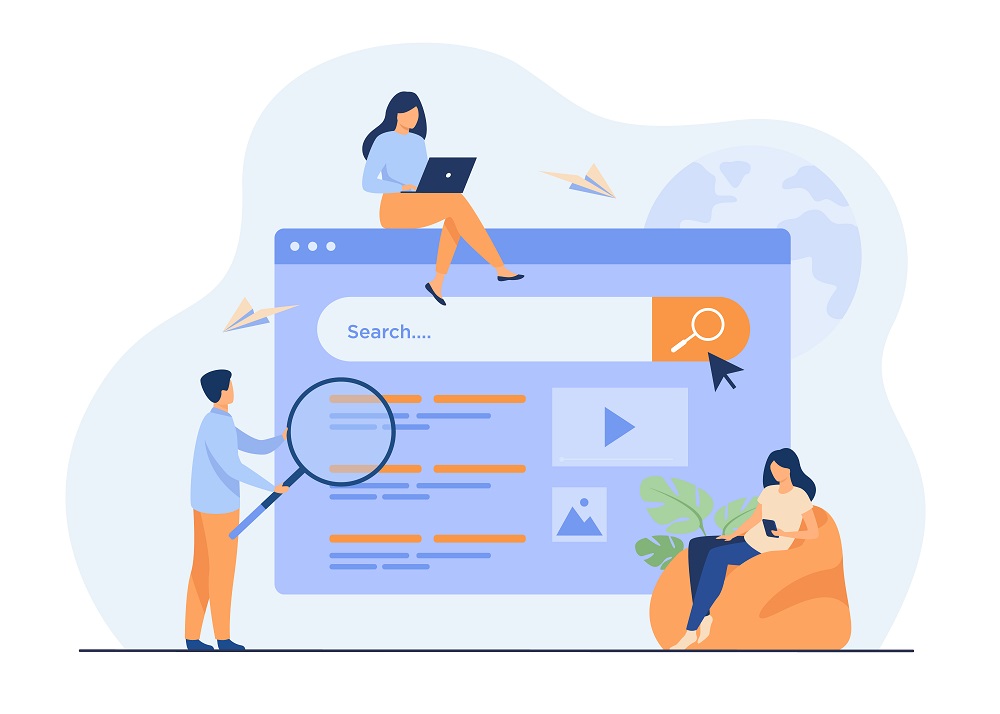 SEO That Leads
To Traffic

& Conversation
Our six-month SEO plans ensure a sound amount of organic traffic,
conversions and healthy results on SERP. We are dedicated &
excited to SEO to the point that we do free
three-month SEO if we couldn't achieve results
in the agreed period at first!
Get Started
Imagine having & only the users that really mean &
sales

from your site,

astonished?
Sale driven traffic with PetSaal Technologies Private Limited.
We strive to provide conversion driven sales using social media
& search engine optimization. Don't just get traffic,
get traffic that matters.
Our team of expert search engine optimizers, SEO content, On-Page, Off-Page, link popularity building. Our experts continue to deliver a complete SEO solution.
When you agree to our monthly optimization plan it becomes our responsibility to analyze your website, make some changes and take appropriate action to bring your website to the top in Google ranking.
SEO Strategy Implementation Summary.
On Site Optimization
1. Code magnification
2. Proper anchor text implementation
3. Site usability Recommendations and improvements
4. Competitor analysis
5. Keyword research/analysis
6. Sitemap.xml implementation and optimization
7. Robots.txt file creation
8. Google webmaster and analytics set up
9. Internal linking
10. Setting images with proper keywords
11. Optimizing website page content
12. Writing articles for customer's interest
13. Updating your website' content according to the Google updated policies
14. Using keywords in our website content
15. Applying different on-page strategies depending upon the number of competitors
16. Managing website speed for better SEO
17. Remove useless content
18. Remove in-active links
19. Add new pages according to needs
20. Managing meta tags
21. Meta title
22. Meta description
23. Compelling headlines
24. Avoiding same keywords for multiple pages
25. Image optimization
26. User engagement
Off-Site Optimization

1. Back link development
2. Local business listing submissions
3. Blog posting, sharing and bookmarking
4. Customer review submission
5. Free & paid classified ads
6. Article writing and submission
7. Review site submissions
8. Press release content creation
9. Industry related business listing
Guarantee terms to get results within 6 months
| | |
| --- | --- |
| 1 | The website should not be down during 5 months tenure. |
| 2 | The client will not do any URL change without prior notice via email. |
| 3 | Meta tags or other SEO aspects should not be removed from the website (whether automatically or manually). |
| 4 | The client will grant us full access to the site to do proper optimization. If not able to provide access then the client will be liable to do suggested on-page changes. |
| 5 | Payment needs to done timely. We give a buffer time of 7 days after sending an invoice. |
| 6 | Contents in a basic package will be written by a Pakistani writer. In higher packages, contents will be written by a USA writer. |
| 7 | Web page contents (contents that will be used on landing pages) will be provided by the client side. |
| 8 | All the keywords will be keywords phrases (minimum words 3-4 in each keyword). Two terms keywords are not optimized in these packages. For two terms keywords, there will be different costs as per the requirement of the client.) |
WHAT OUR CLIENTS ARE SAYING ABOUT OUR
SEARCH ENGINE OPTIMIZATION
We feel honoured when our passion for SEO pays off and our clients are truly happy with our results.
"Very good People and very good Service! from Switzerland"

Francesco Rausa
Creative Director at Trea of Dreams
"By far the best digital marketing and search engine optimization services in Pakistan."

Fouad Dar
Director at Agentpet.com
"Excellent service! working with this team was seamless. Acclimated alongside on the latest trends in the market. Concomitant on all Q&A's. Time management efficiency in chronological order meticulously delivers projects."

Rurik Meurs
Founder at Best Forex Trading
"My all in one pit stop for my business websites, ERP, digital marketing and design needs."
Tasawar Ramay
Chief Executive at Work Man Services LLC
Struggling to decide which makes more sense for your business? Set up a call with us and we'll point you in the right direction ? and help you to choose one of our affordable SEO cheap packages.
Lets Get In Touch
(unless you want results).
Let's work together
We'd love to hear about your product.
Let's talk and turn your great idea into
something even greater.